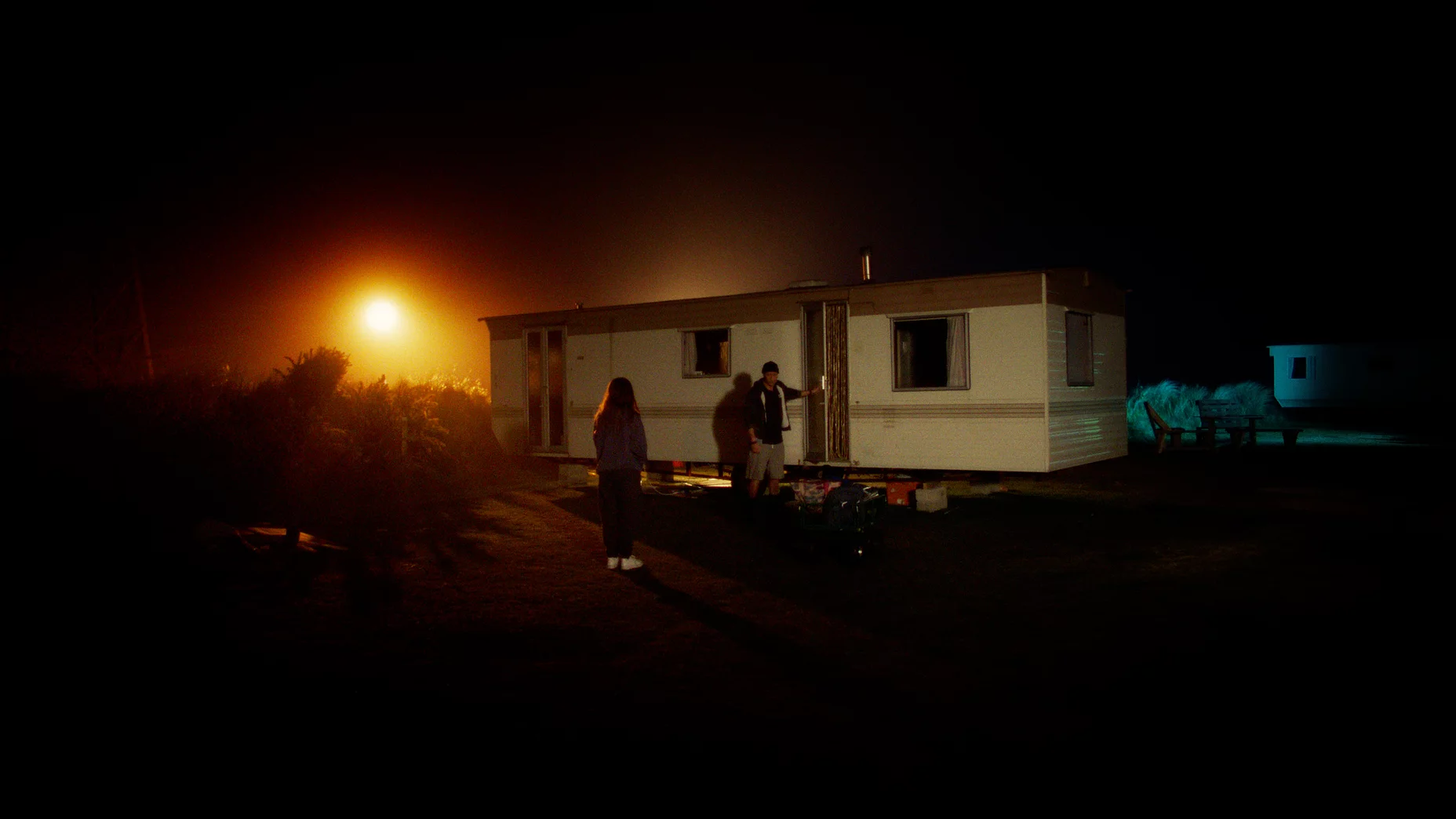 Make Up
Queensland Premiere
FRIDAY 12 MARCH, 7:00PM
UNCLASSIFIED 18+

Director
Claire Oakley
Producer
Emily Morgan
Cast
Molly Windsor, Joseph Quinn, Stefanie Martini
Country
UK
Language
English
Runtime
86min
Year
2019
Genre
Drama, Thriller / Lesbian, Bi
BFI Flare, Sundance Film Festival, Melbourne Queer Film Festival
An enigmatic fish-out-of-water thriller.

When reserved teenager Ruth finds a smeared lipstick stain on her boyfriend Tom's mirror and a strand of red hair on his T-shirt, a sense of unease creeps into their caravan. Refusing to confront Tom with the discovery, Ruth's mind whirls with spectres of jealousy. When she starts to work with the confident and vivacious Jade, her scarlet nails and the hint of red in her hair amplifies Ruth's growing fixation. Ruth tries to keep her misgivings at bay but her haunting suspicions begin to feed an obsession that threatens her relationship with Tom. As a distance opens up between them, Ruth finds herself both intrigued and fearful of getting closer to Jade. Little did she know something entirely different from jealousy may be haunting her…
Screens with;Hook Up
Director
& Writter
Laura Nagy
Producers Sarah Christie, Maren Smith
Cast
Jillian Nguyen, Kirsty Marillier
Country
Australia
Language
English
Runtime
15min
Year
2020
Shy Lucy is keen to please her enigmatic best-friend Alice but when a double Tinder date with two older men turns ugly she must fight to protect Alice and in the process recognises deeper feelings she has for her.